Students
---
2021-2022 BELL SCHEDULE
---
---
We are very excited for Thursday's ONE STOP Job & Resource Hub which will be taking place IN-PERSON from 3:00pm – 5:00pm.
We would like to thank all those who have shared the ONE STOP flyer on social media and/or with anyone who is seeking employment and resources, and we would greatly appreciate it if you could help us continue to spread the word!
What to Expect
What: The ONE STOP Hub will take place in-person to connect job/resource seekers with approximately 40 employers and social service providers.
Who: Employers including SEPTA, Amazon, Home Care Associates, Beverage Distribution Center, Inc. and MORE will be present. Philadelphia residents seeking employment or other low-cost resources are encouraged to attend to include – returning citizens, students, recent graduates, military personnel/veterans, and victims of crime.
Where: Grand Yesha Ballroom (2304 Synder Avenue Philadelphia, PA 19145)
When: Thursday, October 14th from 3:00pm – 5:00pm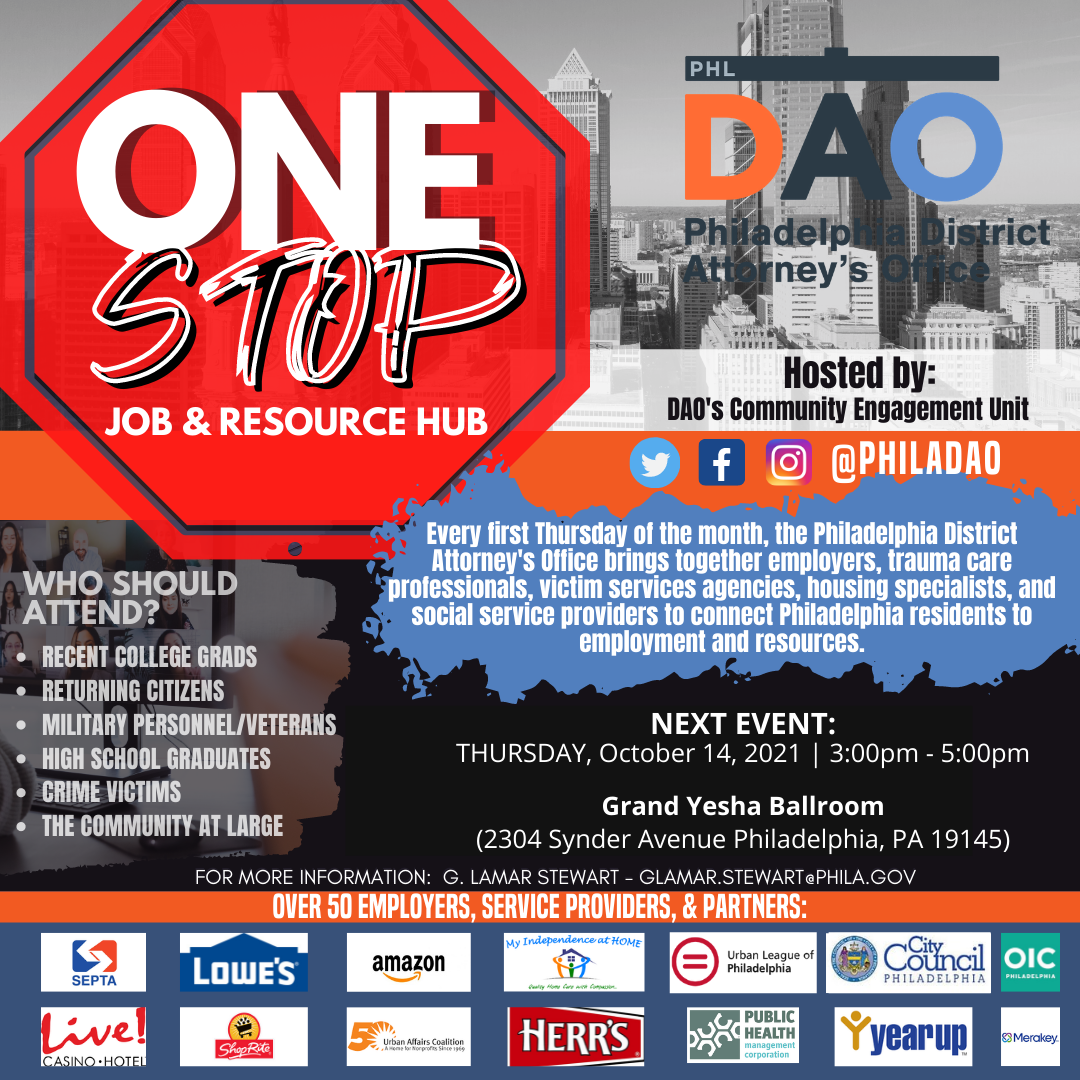 ---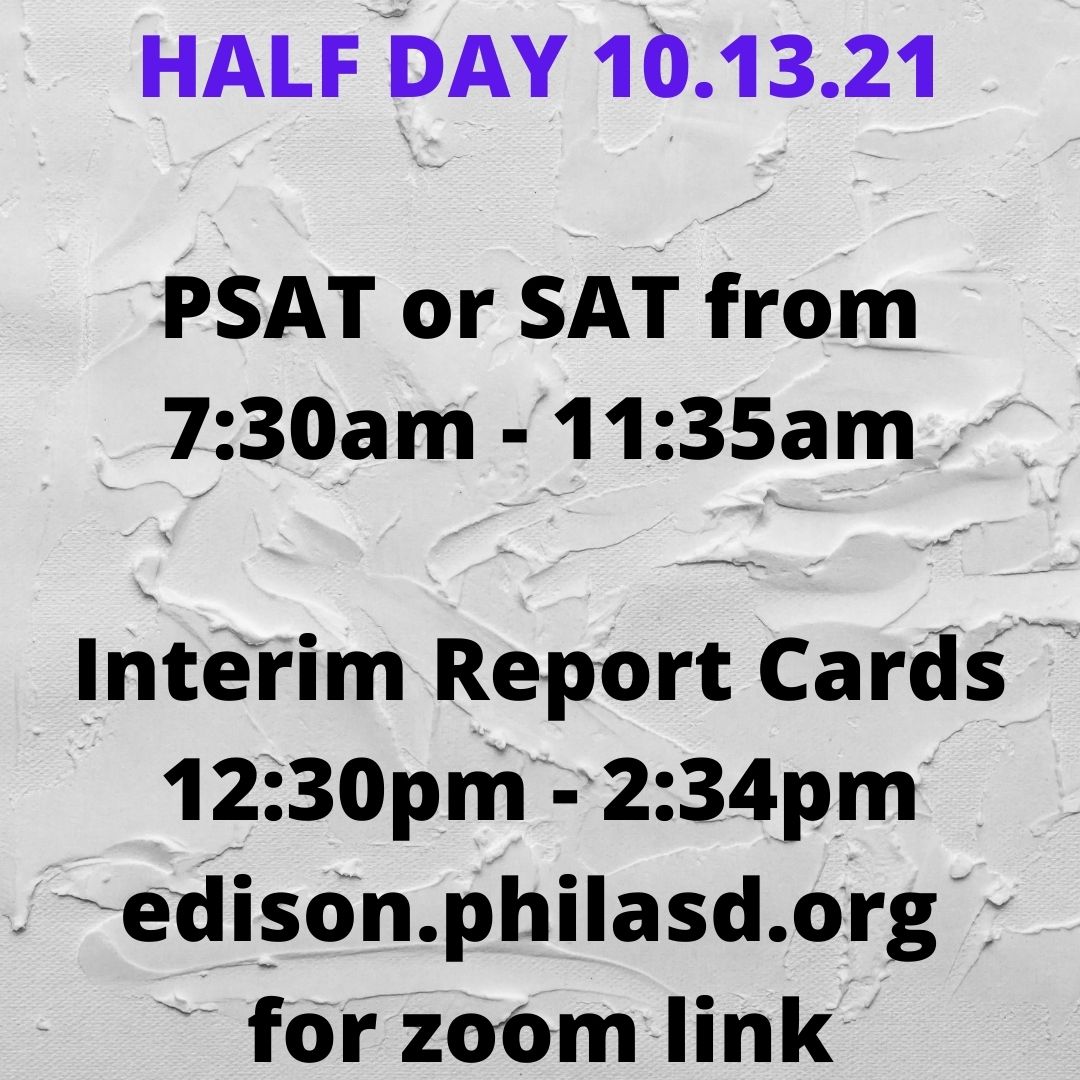 ---
Parent Information Letter 2021
Click-to-open: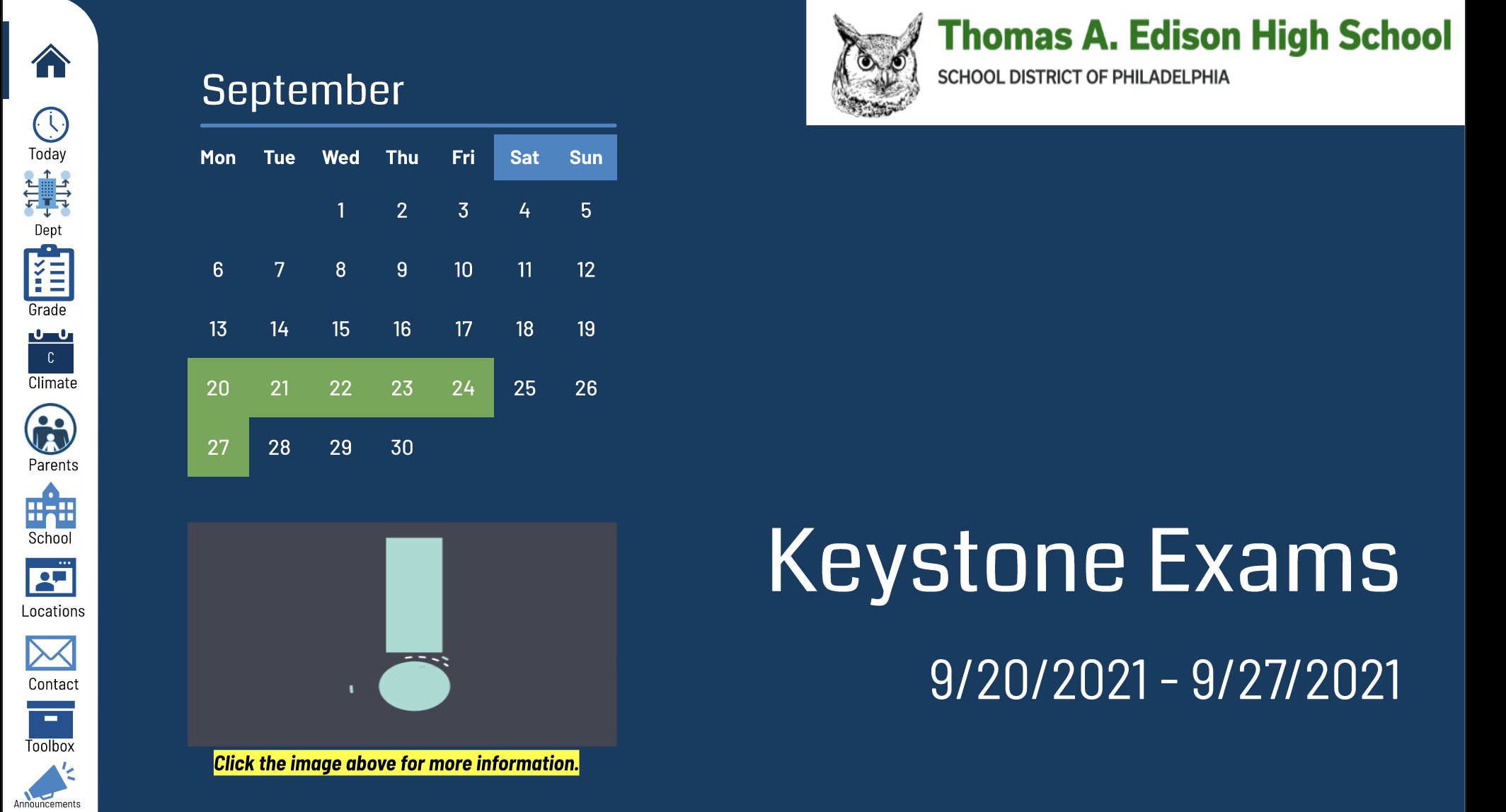 ---
---
---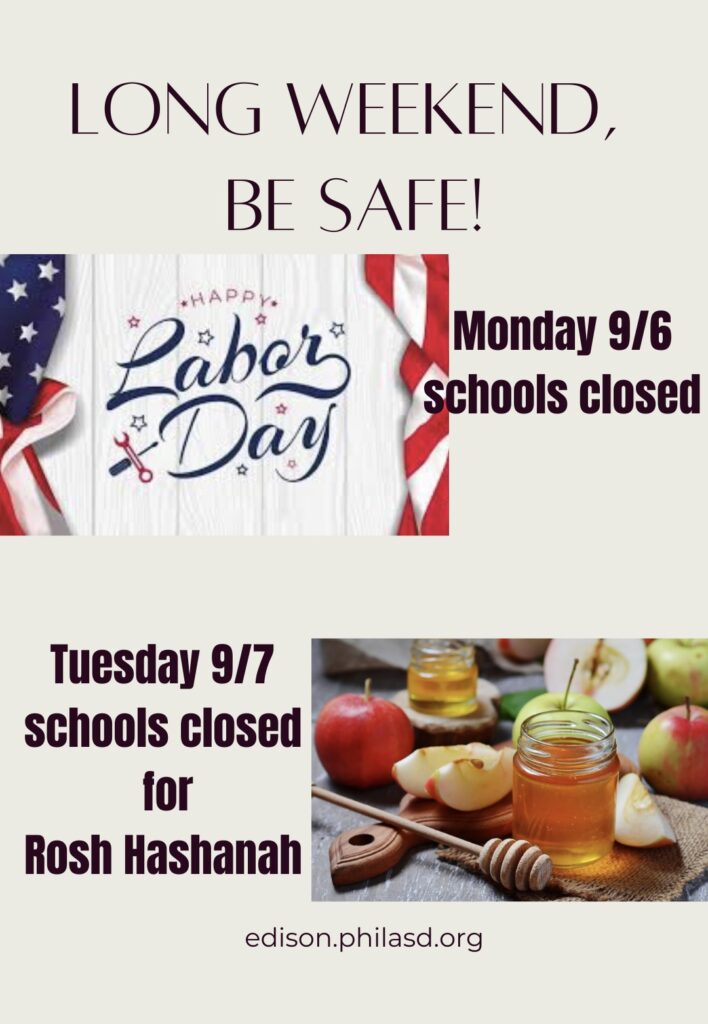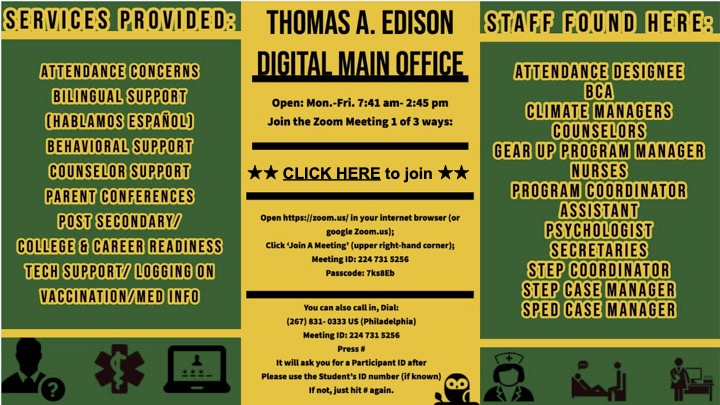 ---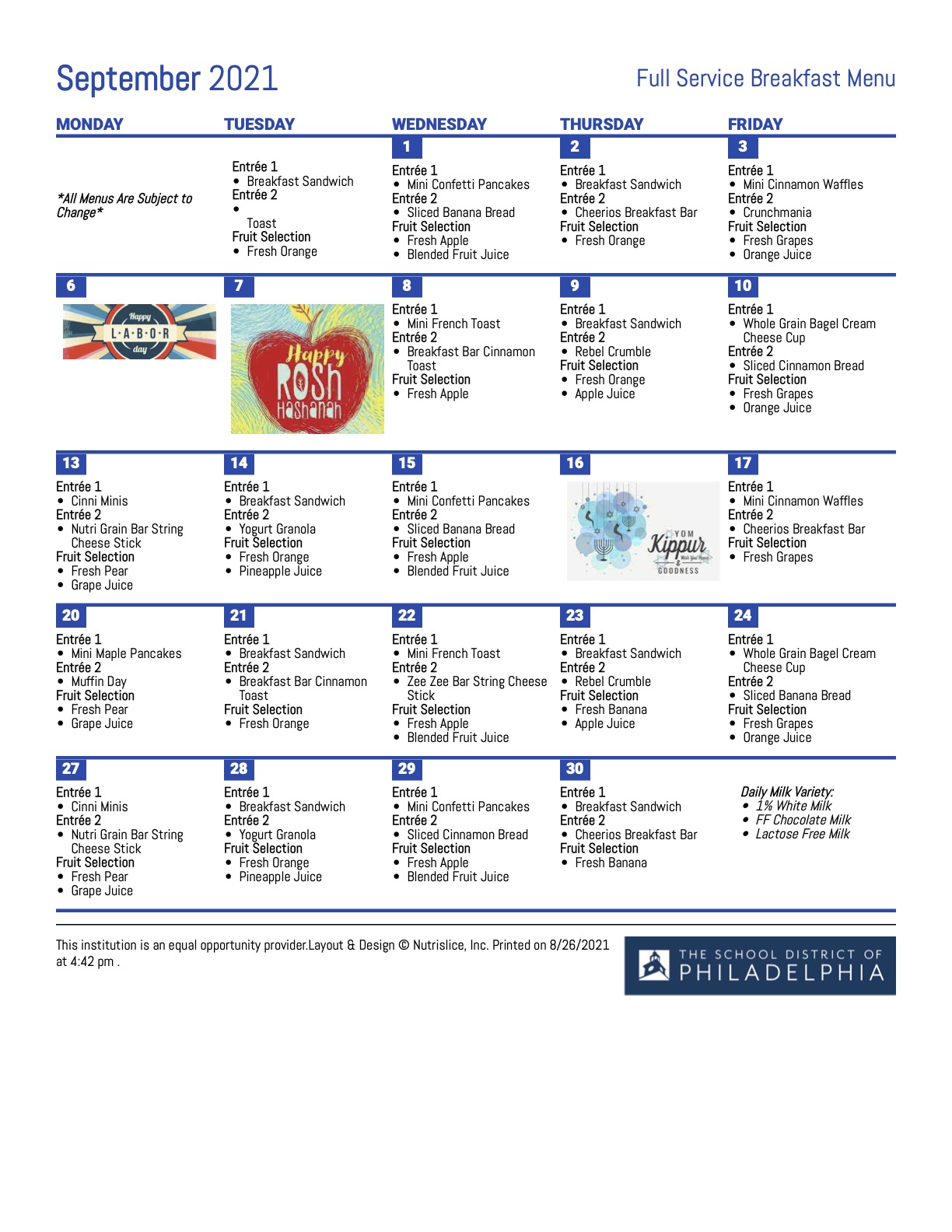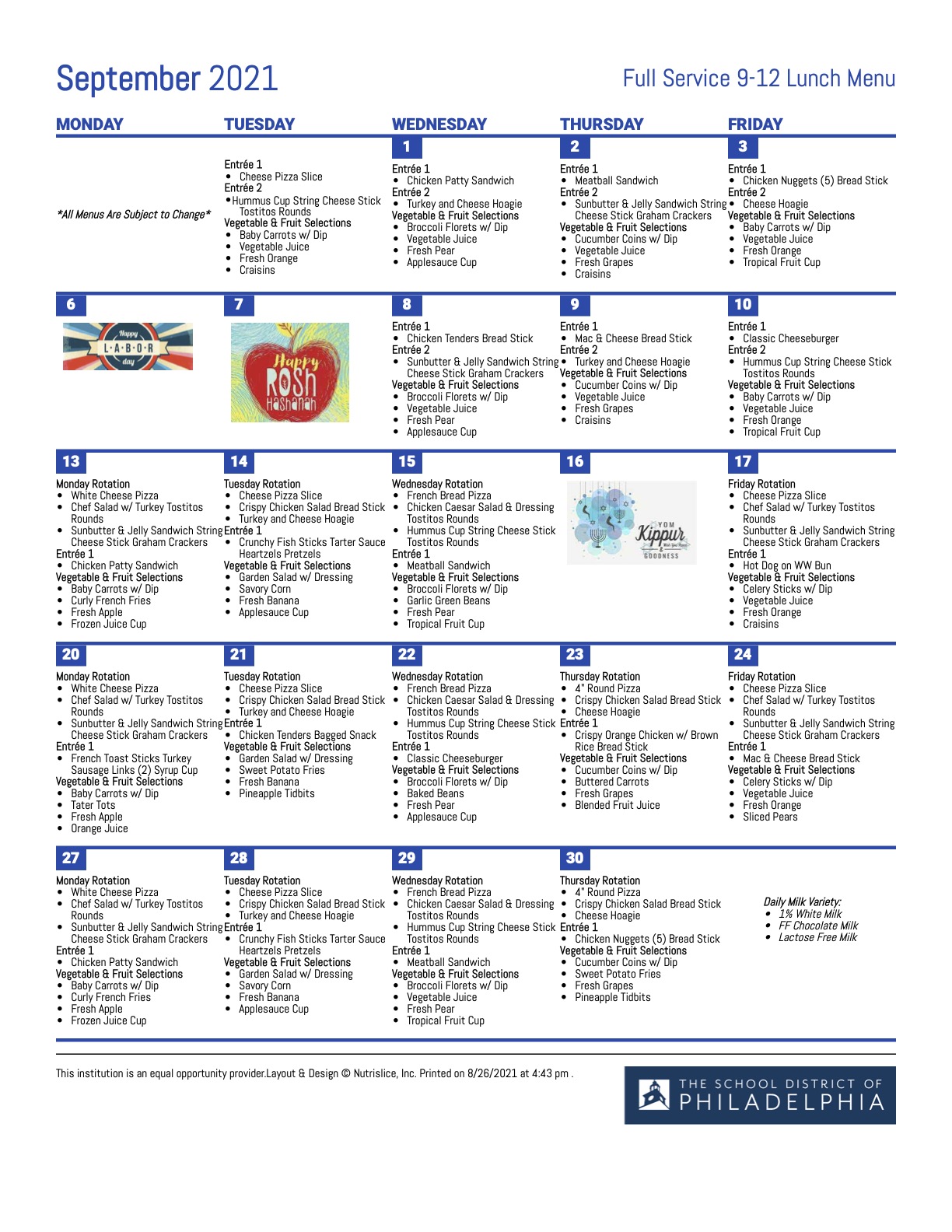 ---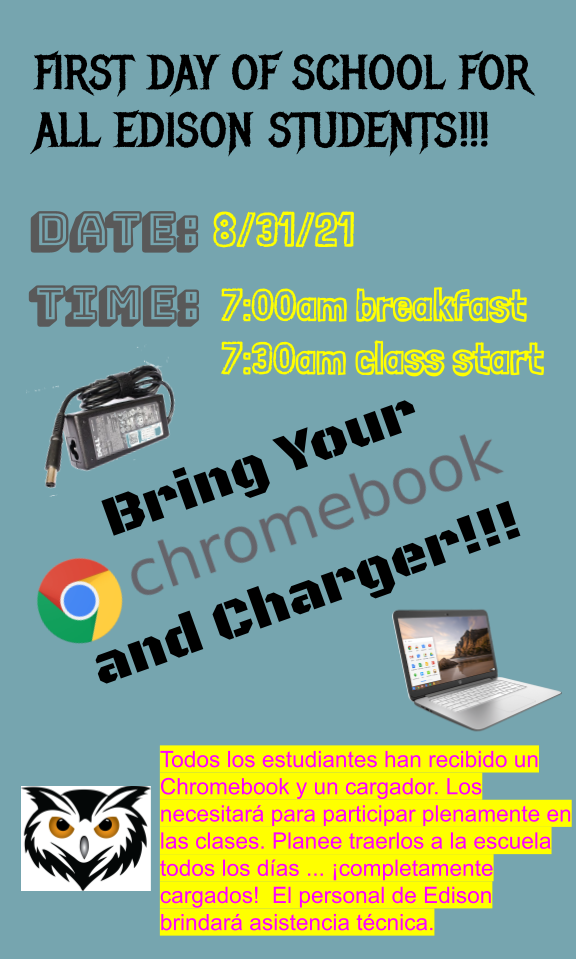 ---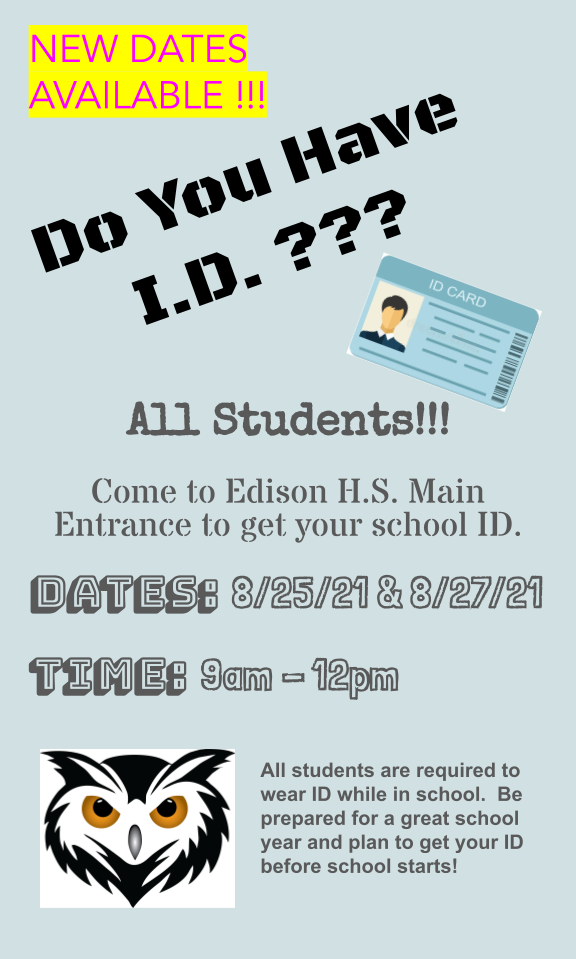 ---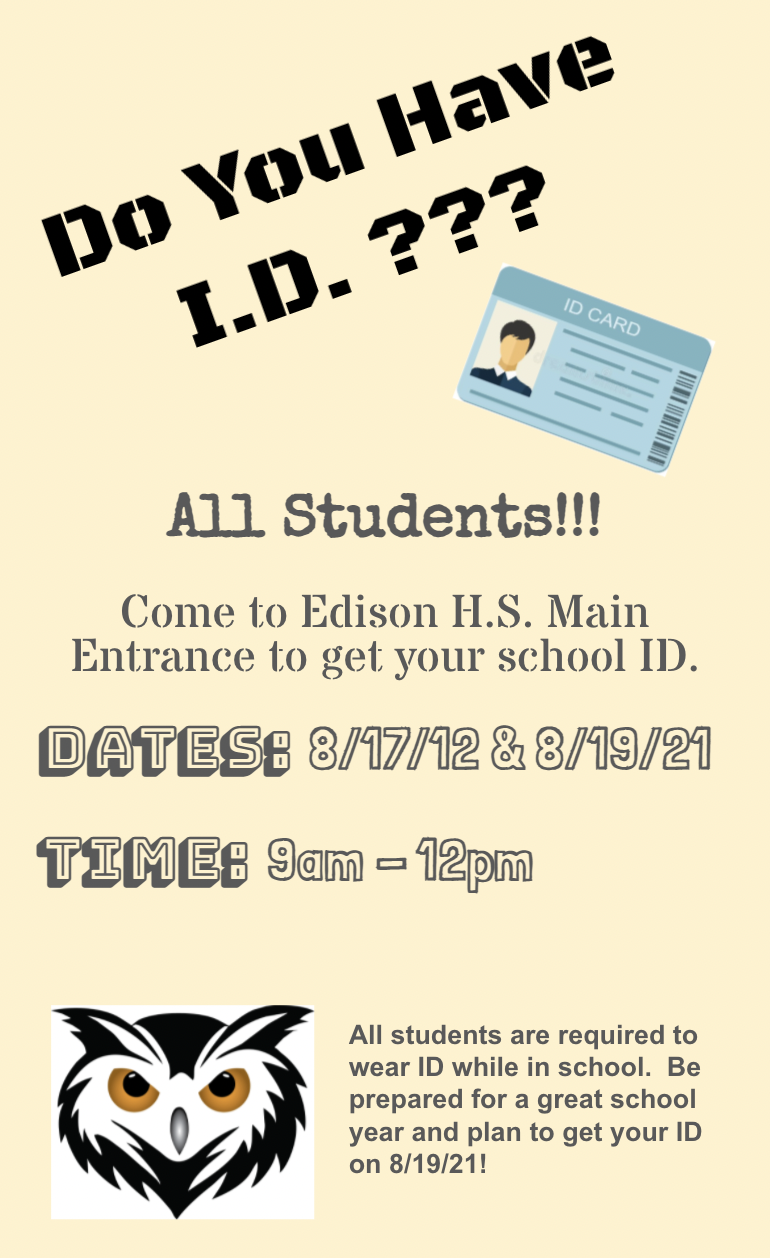 ---
---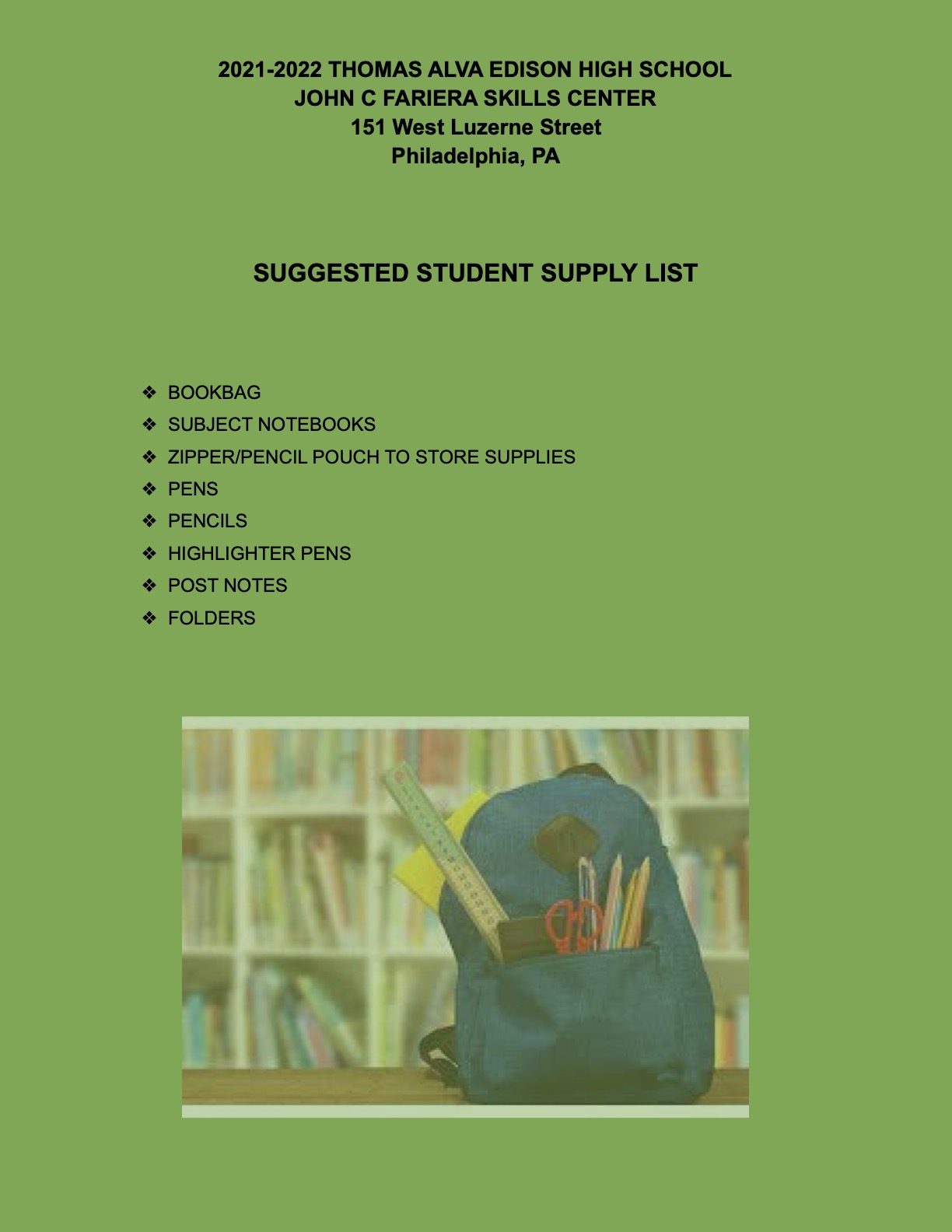 ---
Si necesita más ayuda en español, vea los siguientes videos:
Para entrar a un Chromebook, haga clic AQUI para ver el video.
Para entrar a Google Classroom, haga clic AQUI para ver el video.
---
Paso a paso video:
https://www.youtube.com/watch? v=8kWMNcnKs5g
---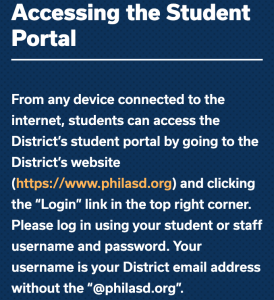 https://www.philasd.org/technologyservies/gettingconnected/
---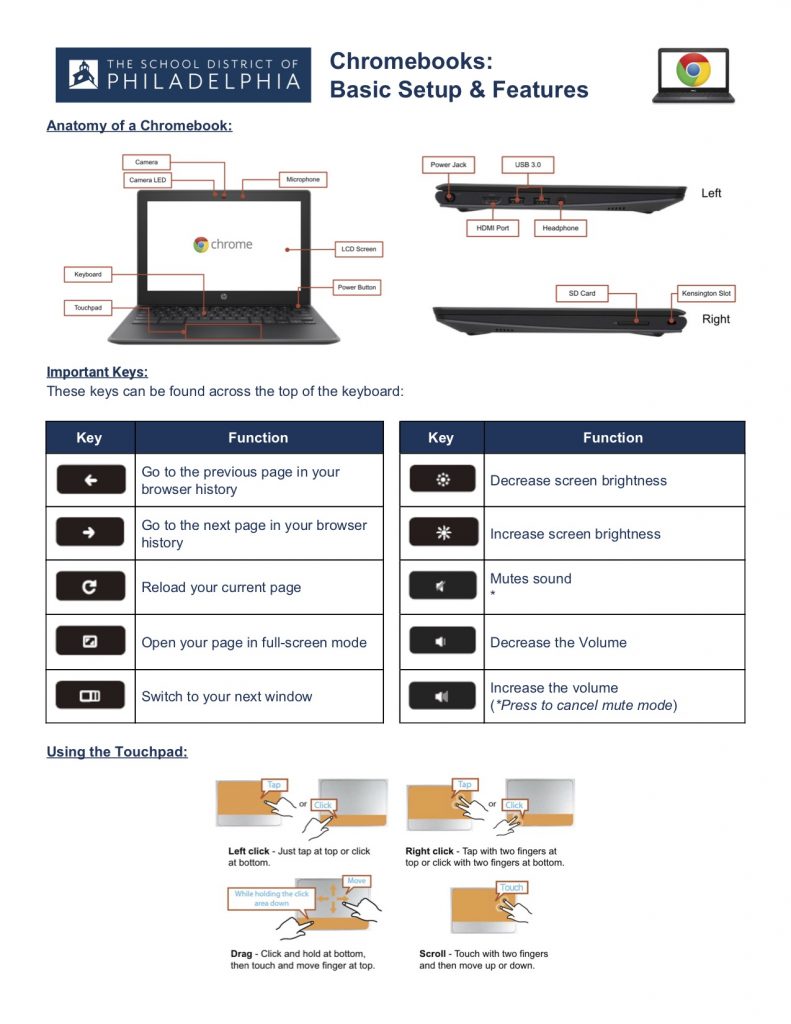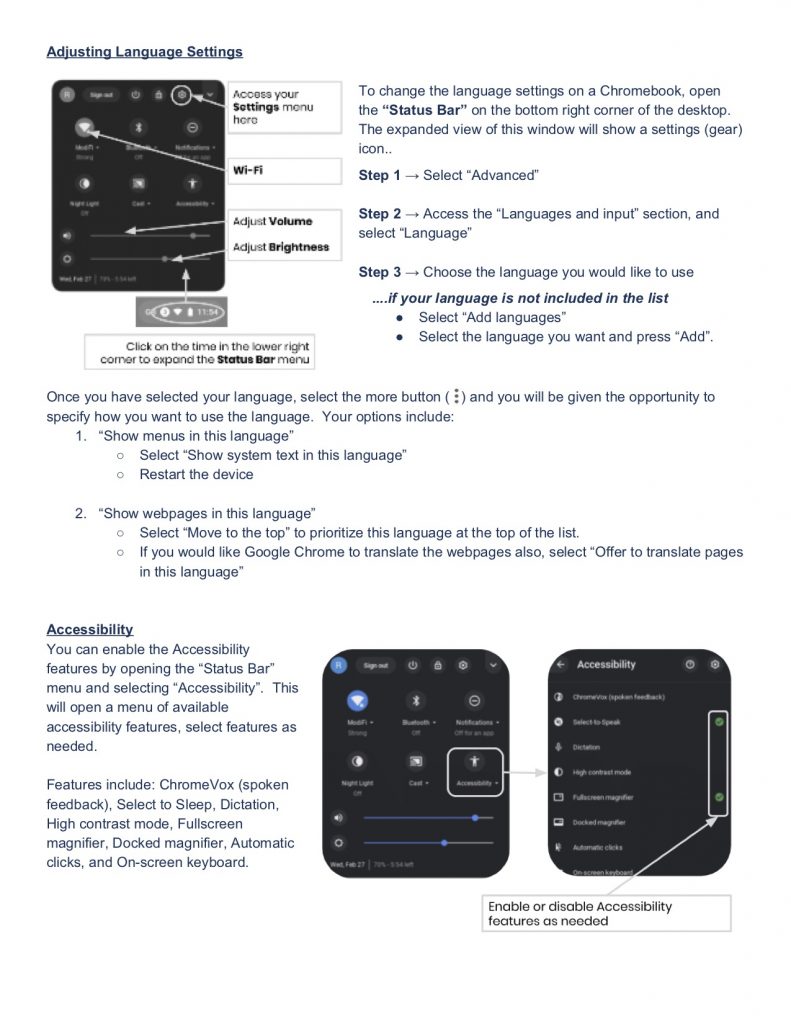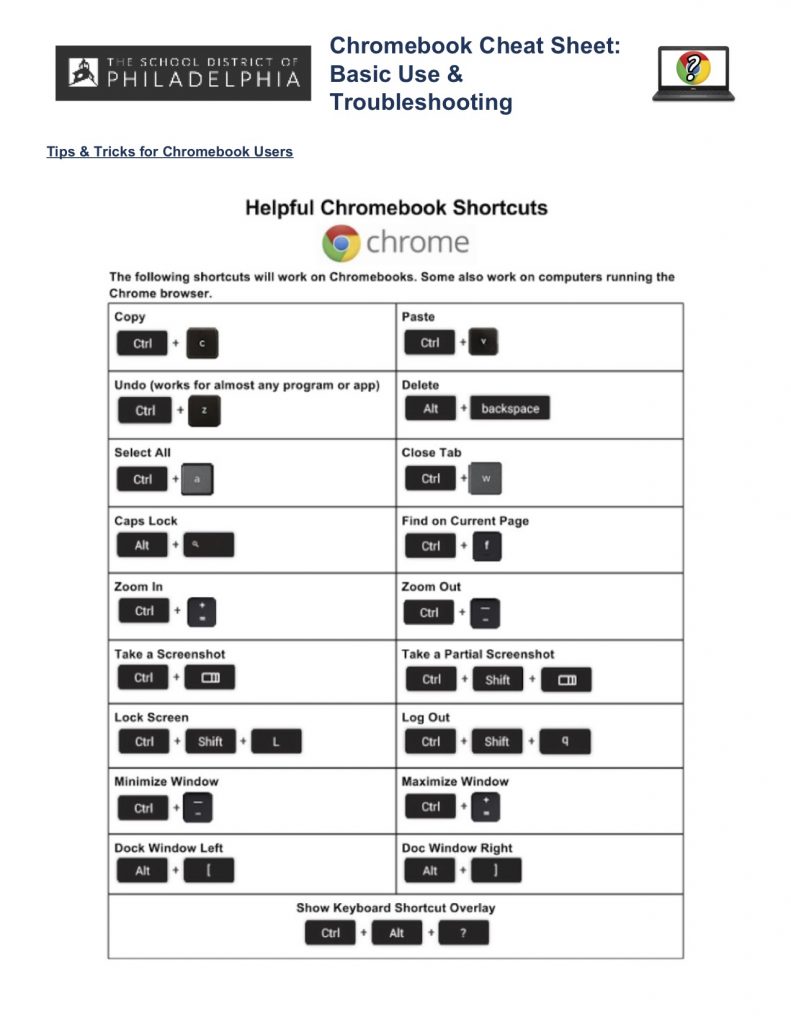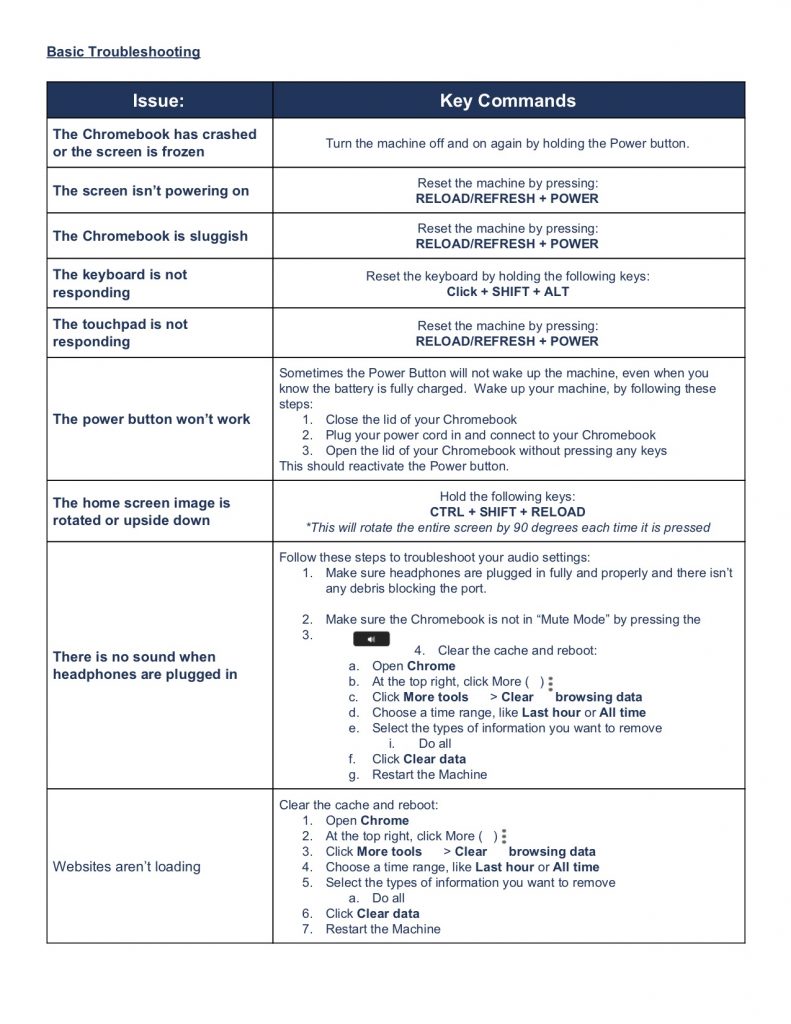 ---
Graduation and Promotion Requirements
Every Edison/Fareira student is expected to graduate. All students are encouraged to communicate with their counselor so that it is clear to the student what subjects are required for his/her individual program of studies. Subject selection for the next school year will occur in late winter/early spring. Major course offerings, subject information, and counseling will be offered to each student.
Students who entered grade 9 after September 1, 2005 must earn at least 23.5 credits.
4 English
3 Math (beginning with Algebra I)
3 Science
4 Social Studies
2 World Language
1.5 Health/Phys. Ed
5 Electives
2 Arts/Humanities
These students must also complete a multidisciplinary project or a project demonstrating citizenship skills through service learning(Graduation Project).
Credit Accumulation Criteria
Grade 9: 5 credits
Grade 10: 6 credits, for a total of 11.0
Grade 11: 6.5 credits, for a total of 17.5
Grade 12: 6 credits, for a total of 23.5
Have you checked your grades lately?
Grading Scale: A=90-100, B=80-89, C=70-79, D=60-69, F=59 or lower
---
To view your school's cafeteria menu:
Click here:  –> https://philasd.nutrislice.com/menu/thomas-alva-edison-high-school?mode=browse
---