Students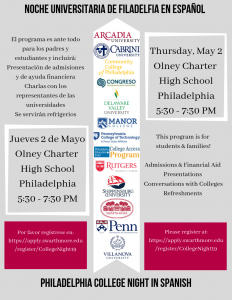 Students, your opinion matters! – We need everyone's input, to help us make our schools great. Every participant will be entered to win a $25 gift card! Click here to reach the student survey.
Uniform Sale for the 2019-2020 School Year!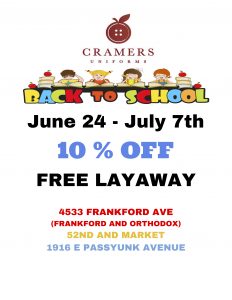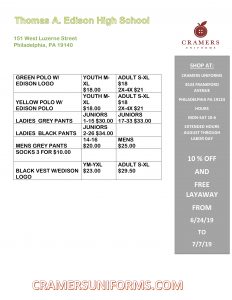 Graduation and Promotion Requirements
Every Edison/Fareira student is expected to graduate. All students are encouraged to communicate with their counselor so that it is clear to the student what subjects are required for his/her individual program of studies. Subject selection for the next school year will occur in late winter/early spring. Major course offerings, subject information, and counseling will be offered to each student.
Students who entered grade 9 after September 1, 2005 must earn at least 23.5 credits.
4 English
3 Math (beginning with Algebra I)
3 Science
4 Social Studies
2 World Language
1.5 Health/Phys. Ed
5 Electives
2 Arts/Humanities
These students must also complete a multidisciplinary project or a project demonstrating citizenship skills through service learning(Graduation Project).
Credit Accumulation Criteria
Grade 9: 5 credits
Grade 10: 6 credits, for a total of 11.0
Grade 11: 6.5 credits, for a total of 17.5
Grade 12: 6 credits, for a total of 23.5
Grading Scale
A=90-100, B=80-89, C=70-79, D=60-69, F=59 or lower