OWL PRIDE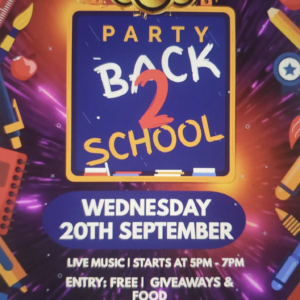 ---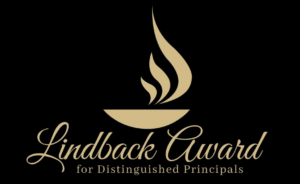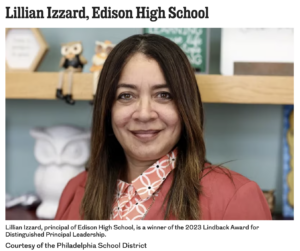 Only 7 Philadelphia Principals win this prestigious award! We are so proud of you and we thank you for everything you do for the Edison High School Community!
Principal Izzard will be using the award funds to create a "Student Hub." Read more about this project HERE.
EDISON OWL PRIDE!
---
Welcome to the Thomas Alva Edison High School/John C. Fareira Skills Center website! Edison High School is here to empower our children to achieve their greatest potential, both as students and as members of their communities.
We envision our students becoming world-class scientists, technologists, engineers, or scholars who are able to impact our community in a positive way. We encourage students to develop critical thinking skills, as well as to explore and experiment with their talents in order to discover their purpose.
In support of that discovery, we offer students the opportunity to explore our CTE Programs. We offer CTE programs in 11 occupational areas, allowing students to acquire both technical (hands-on) and academic skills. Over the course of three years starting in 10th grade, students receive 1,080 hours of specific instruction, using state-of-the-art equipment, and under the watchful eye of experienced industry professionals trained to teach our students in the classroom.
Click on the links below for more detailed information about each program:
Logistics, Materials & Supply Chain Management
Electrical & Power Transmission
At Edison High School, we pride ourselves on providing a family-like environment for our approximately 1,000 students, 160 teachers, staff, and community members. Students also have the opportunity to join athletic teams and after school clubs.
*Doors open at 7:05AM for breakfast and regular school hours are from 7:30AM to 2:34PM