Message from the Principal
Welcome to the Thomas Alva Edison High School/John C. Fareira Skills Center website. Our intentions are to provide you with another tool of communication to welcome you to our school.
Edison High School provides a family-like atmosphere for its 1,300 students and 150 teachers, staff and members of the community. Because we cannot do it alone, we extend an invitation to our parents to serve as partners. By joining the School Advisory Council (SAC), or serving as parent volunteers, our parents become involved in the success of their child.
Please enjoy the resources offered to you through this website. If you have any comments or suggestions, please feel free to let us know by using the contact form at the bottom of this page.
Follow us on Facebook: www.facebook.com/EHSOwls.com and on Instagram: @edisonhsowls
-Principal Awilda Ortiz
---
**IMPORTANT GRADUATION UPDATE**

---

Students: A and B schedule for the remainder of the year
Visit the Parents section for information–Visite la página de Padres para información:
---
Visit the PARENTS page for the latest Information & Workshops!
---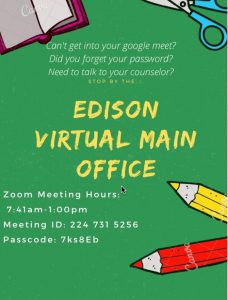 Click on the picture to take you directly to Zoom
---
Enter your ABSENCE NOTES by clicking HERE: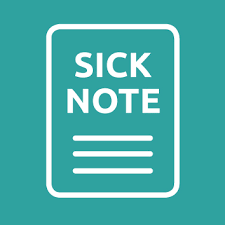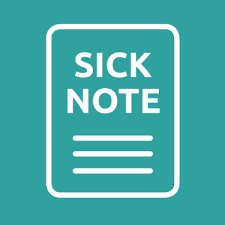 Click on the picture
---
Registrations NOW OPEN
2020-2021 transferring or returning students, ONLY.
**Students entering the School District of Philadelphia for the very first time must be enrolled by the School District, click–> http://www.philasd.org<–. You'll have the option to complete registration online, over the phone, via drop box or in-person with appointment only**
---
Welcome!  Bienvenidos!  Please read our Welcome Back Letter by clicking on the apple!  Lea nuestra carta de bienvenida haciendo click a la manzana!
In English:
        En Español: