Alumni & Friends Association
The Edison HS Alumni & Friends Association meets 6 times per year to socialize and to generate funding for the Book Award Program. In the first year of operation, the association was able to provide the school $300 for book awards which was split between three students. Since that first year, the association has given over $6000 in book awards to Edison High School graduating seniors. Money is raised during the luncheons, through sales of school-related items, and through donations. All previous graduation classes are invited. For more information and to get on the email list, please contact:
Mr. Harry Gilbert, g1311@aol.com; 215-588-9717 (call/text).
Upcoming Events
Luncheon Information
TBD- Please RSVP through Harry Gilbert.
T-Shirt Information
The Alumni/Veteran t-shirt was designed in 2004. If there is interest in re-issuing this shirt, please contact Harry Gilbert (g1311@aol.com) OR Lenny Booker (lennybphil41951@gmail.com).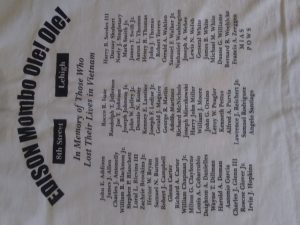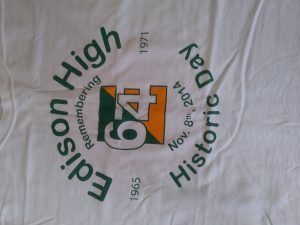 Current Alumni Members
Harry Gilbert, Class of '68 – President
Dr. Darryl Johnson, Class of '72 – Vice President
Jim Lonergan, Class of '64 – Secretary & Treasurer
Bob Reilly, Class of '64 – President of Friends component
FAQ
How do I get a membership card? – Get a membership card at any of the luncheons, via U.S. Mail, or from a current member. The dues schedule is $10 (yearly), $50 (decade), $100 (lifetime).
When did the Edison HS Alumni & Friends Association start? It began in the summer of 2012.
How can I donate to the Book Award fund? – Checks made out to Harry Gilbert can be mailed to 1311 Sycamore Avenue, Croydon, PA 19021. Checks made out to Edison High School can be mailed to 151 W. Luzerne St., Philadelphia, PA 19140. The memo portion should say Alumni Book Awards.