Athletics
Be a team player!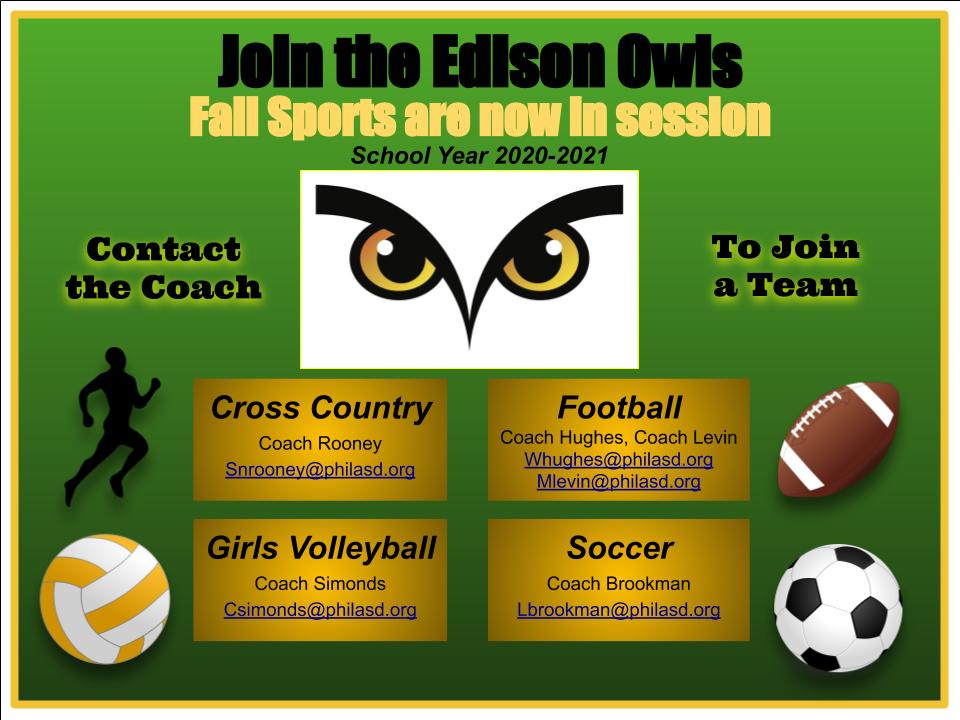 ---
In order to participate in any sport students must have a PIAA form signed by both parent and doctor.  Please get a copy of the form from Mr. Simonds in 245A. Forms must be completely filled out and returned to Mr. Simonds in 245A.
Remember you must have a PIAA medical form signed by your doctor before you can play any sport.
SEE CURRENT SPORTS SCHEDULE HERE.
Fall
Football – Mr. Hughes, Mr. Levin
Soccer – Mr. Brookman
Volleyball – Mr. Simonds
Cross Country – Ms. Rooney
---
Winter
Boys' Varsity Basketball – TBA
Boys' JV Basketball – TBA
Girls' Varsity Basketball – TBA
Cheerleading- TBA
Bowling – TBA
---
Spring
Varsity Softball – TBA
JV Softball – TBA
Boys' Volleyball – TBA
Varsity Baseball – TBA
JV Baseball – TBA
Badminton – TBA